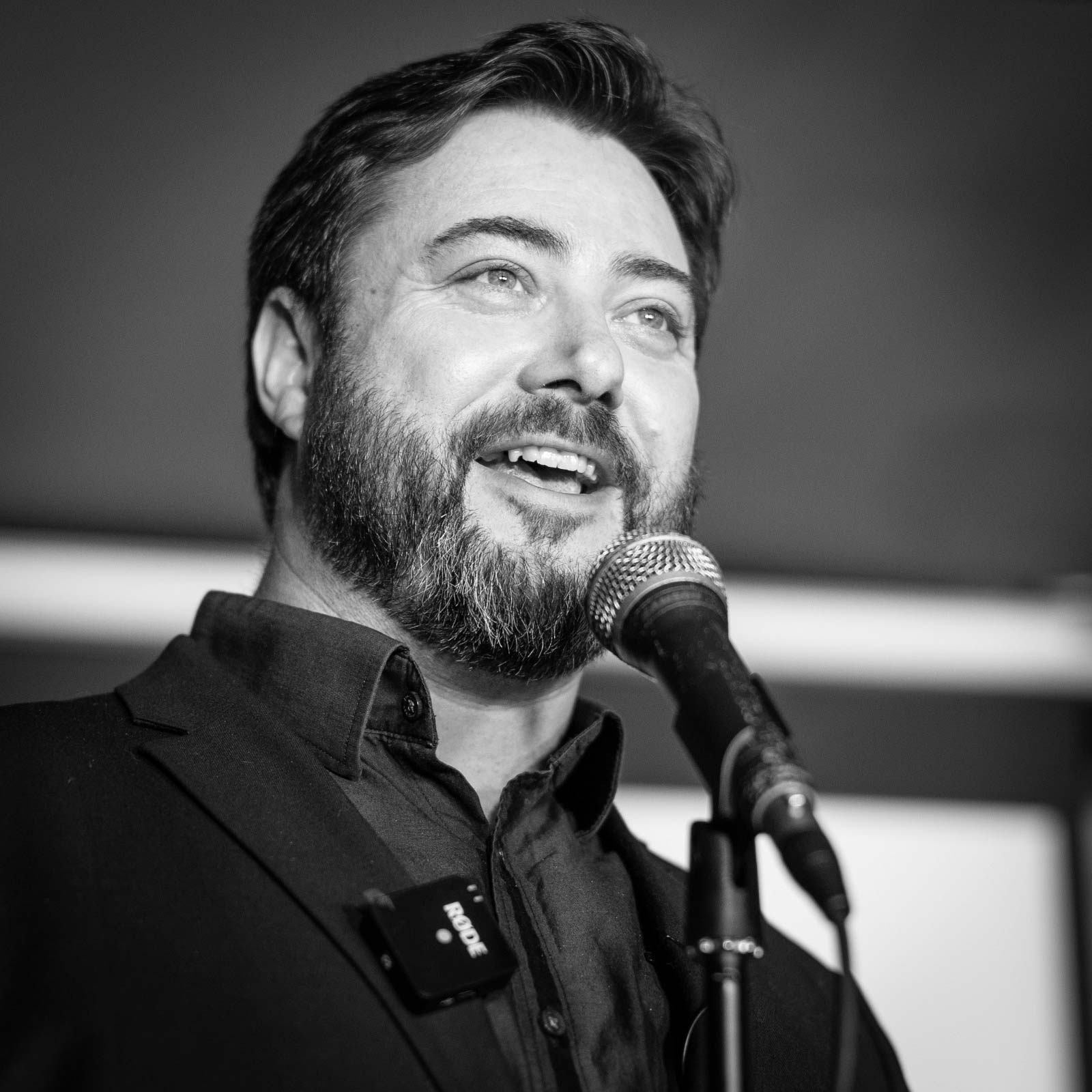 CARL BENJAMIN
Carl is an English Liberal YouTuber, also known as Sargon of Akkad...
…His commentary has been largely devoted to promoting Brexit, and criticising feminism, Islam, identity politics, political correctness in the media. Carl conducted an anti-fascist parade throughout the south west of England whilst running for MEP for the region.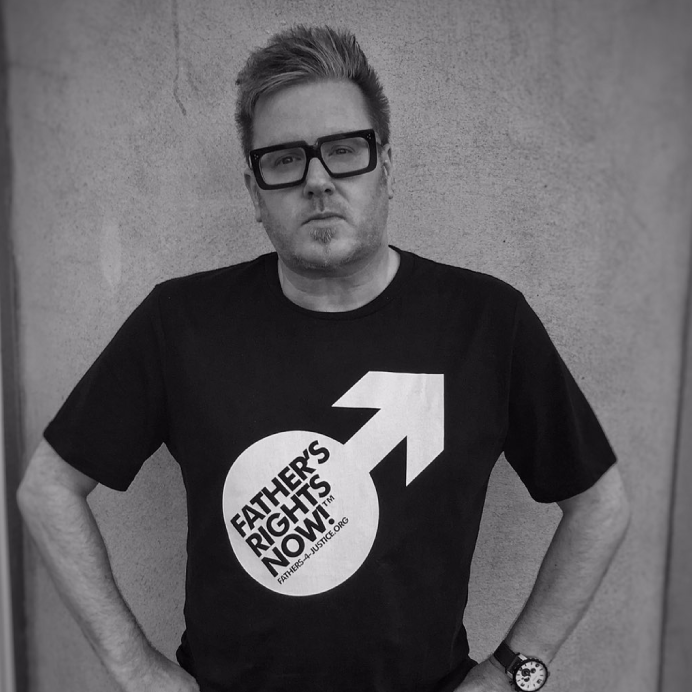 MATT O'CONNOR
Matt is a political activist, author and founder of Fathers 4 Justice which he ...
Matt is a political activist, author and founder of Fathers 4 Justice which he set up in 2001 after he was denied access to his two boys following a difficult divorce. On 17th December 2002, Fathers4Justice staged their first direct action demonstration when 200 Father Christmases stormed the lobby of the Lord Chancellor's Department.
In 2003, protests quickly attracted widespread media attention and over the next few years a national public debate about the rights of fathers happened in workplaces all over the country as stunt upon stunt filled the national press. Who can forget the Superhero campaign with Batman and Robin scaling Buckingham Palace. Matt has now hung up his costumes and focuses his efforts on lobbying politicians and helping fathers who are going through the divorce courts to maintain access to their kids.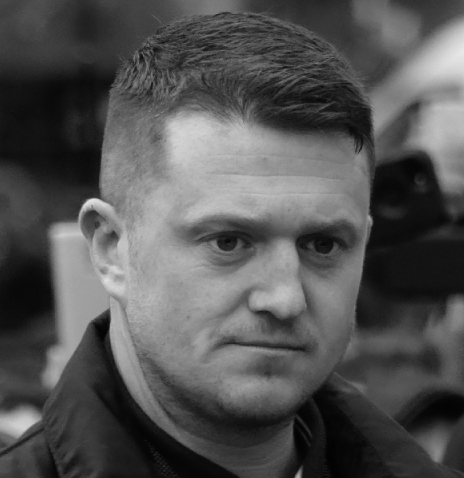 TOMMY ROBINSON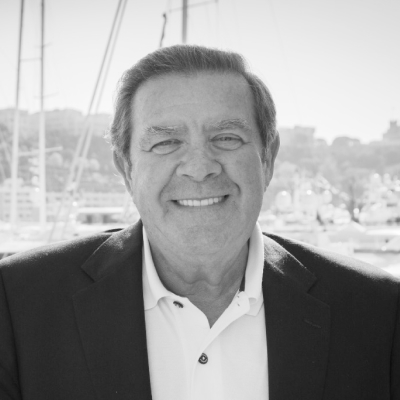 TERRY GILES
Terry Giles was born in St. Louis, Missouri. He received his...
Terry Giles was born in St. Louis, Missouri. He received his Bachelor of Arts Degree from California State University at Fullerton and his Jurist Doctorate from Pepperdine University School of Law, where there is now a Terry Giles Honor Scholar. In 1975, he established what would become one of the largest and most successful criminal law firms on the West Coast. Some of Giles' clients have included Richard Pryor, Kennedy Lay, J Howard Marshall III and Martin Luther King Jr's remaining children. In 1983, Terry withdrew from the firm, disillusioned with the criminal legal system.
Starting over, he took a small Toyota dealership and built it into the fifth largest in the world. He then helped build a Canon copier distributorship into the third largest in the country and negotiated the sale of ComputerLand, a company with $2.5 billion in annual sales. He also reestablished his legal practice, but this time focused exclusively on civil trial matters and only for clients and causes that he believed in. In 2008 he was runner up for "National Jury Trial Lawyer of the Year" for his work in the Catholic predator priest cases in California.
Through the course of his career, he has bought/built 35 companies in a variety of industries. Today, his company, Giles Enterprises, has diversified interests in biotech, time management, European 5-Star hotels and restaurants, and financial portfolio investments.
He is chairman of Landmark Worldwide Corporation, a San Francisco-based enterprise with 43 offices in 20 countries and Pacific Biomarkers, a diagnostic laboratory enterprise in Seattle. Additionally, Terry serves on the Boards of Horatio Alger Association of Distinguished Americans, the Pepperdine University Board of Regents, and The Giles O'Malley Foundation.
Terry has received the Medal of Honor Alumni Award from Pepperdine University, Alumnus of the Year from Pepperdine University School of Law, the Horatio Alger Association of Distinguished Americans Award, and the Distinguished Alumnus Award of California State University of Fullerton. He further serves as an adjunct professor of law at Pepperdine University School of Law.
He was the campaign manager for his good friend, Ben Carson's Presidential campaign in 2015. Terry's latest book, The Fifteen Percent: Overcoming Hardships and Achieving Lasting Success, was published in 2020.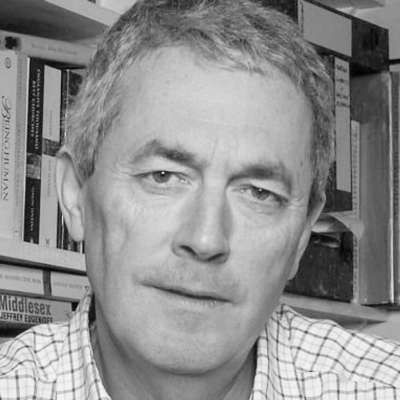 ROBIN AITKEN
Robin is a former BBC reporter and journalist who...
Robin is a former BBC reporter and journalist who spent 25 years working across all levels within the Corporation, from local radio to the Today programme. He is a critic of the BBC and is the author of Can We Trust the BBC (2007) and The Noble Liar: How and why the BBC distorts the news to promote a liberal agenda(updated ed 2020). He co founded the Oxford Foodbank, for which he received an MBE in 2014 in recognition of his work. He has a regular column in the Daily Telegraph and writes for a number of publications including The Critic, The Spectator, UnHeard and the Catholic Herald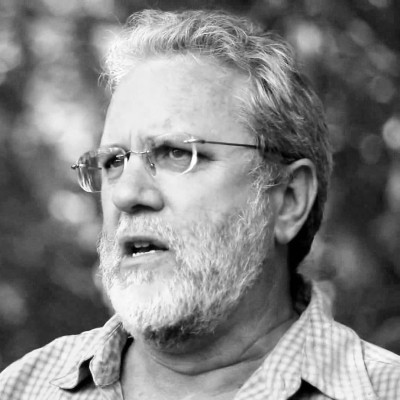 DR JAY SMITH
Dr Jay Smith is a Christian apologist and polemicist , he has...
Dr Jay Smith is a Christian apologist and polemicist , he has a BA and a Masters of Divinity in apologetics, an MA in Islamics and a PHD in apologetics and polemics. In 1981, while studying for his masters, Jay attended a seminar on Islam and noting there were only 1,500 Christian missionaries working with Muslims worldwide, he decided to focus on the Muslim World and pursued a second master's degree in Islamic Studies. In 1987, Jay moved to Senegal as a missionary and in 1992, he moved to London where he continued his education until September 11 2001 when he concentrated his focus on apologetics.
He is a missionary and helped run the Hyde Park Christian Fellowship in London for 24 years, which emphasises the use of polemics with Muslims alongside apologetics, and engages in formal debates with prominent Muslim apologists and schoolars.  Jay believes that although Western actions in the Islamic world can instigate Muslim discontent, it is the Islamic scriptures that encourage the violence. He also rues the fact that moderate Muslims are not able to challenge the radicals. Jay returned to America in 2017 and can be seen regularly on PfanderFIlms on YouTube.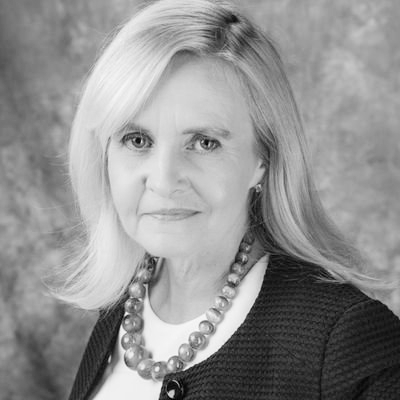 CATHERINE BLAIKLOCK
Catherine Blaiklock is a British financial trader and hotelier...
Catherine Blaiklock is a British financial trader and hotelier who was the founder and first leader of The Brexit Party.
Catherine was a financial currency and derivatives trader with a number of investment banks in New York, Tokyo and Singapore. She moved to Asia and founded a health care charity in Nepal called Nepal in Need. Since returning to Norfolk in 1999, she has run a guest-house and other small businesses in the local hospitality sector.
Catherine joined UKIP in 2014 and was appointed the Economics Spokesperson in 2018. In January 2019, she launched a pro-Brexit political party called the Brexit Party and in February Nigel Farage said he would be a candidate in the upcoming European Parliament elections. In March 2019 she resigned and Nigel Farage became the leader and led the party into the European Elections.
Follow Catherine on Twitter @blaiklockBP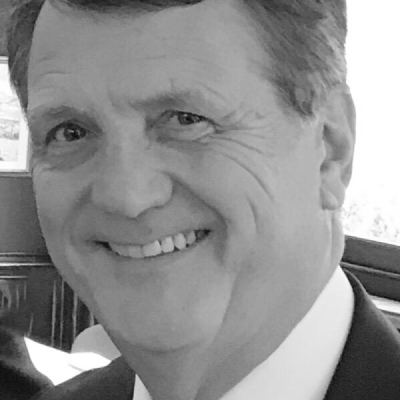 GERARD BATTEN
Gerard was brought up in the East End of London and got into...
Gerard was brought up in the East End of London and got into politics in the early 90's and is one of the founding members of UKIP , became an MEP in 2004 and became leader of the party in 2018 , cited as the man who saved UKIP !
Gerard has written several books on Brexit , The European Union and on his passion of English History .
Because of his straight talking , no nonsense approach he built up a huge following on social media but is now taking a well earned break.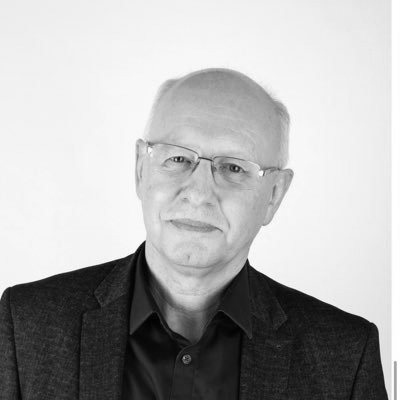 DAVID VANCE
David began his political career in Northern Ireland...
David began his political career in Northern Ireland in the late 90's until 2011 where he became a popular social commentator with a successful blog and a big following on social media with over 65k subscribers to his Twitter account before it was removed by the nice folks in Silicon Valley !
Follow David on
Parler     @DavidVance     Gab @DavidVance YouTube  David Vance – YouTube   www.altnewsmedia.net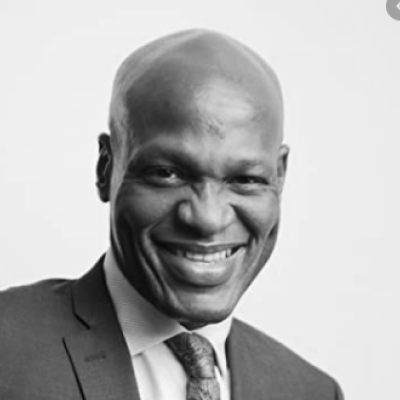 PASTOR WALE BABATUNDE
Pastor Wale was born in Nigeria and has served in various...
Pastor Wale was born in Nigeria and has served in various roles (as a chorister and worship leader, prison coordinator, hospital, bus, and street preacher). In 1992 he came to the UK to be a missionary. 
For over two decades, Pastor Wale has been involved in a wide spectrum of Christian ministry in Britain. He pioneered the World Harvest Christian Centre in London on the 14th of January 1995 with eight others. Under Pastor Wale's visionary leadership, thriving churches have been planted in Manchester, Bolton, Southend-On-Sea, Calgary, Monrovia, Accra, India, and most recently in Abuja.
Pastor Wale is a publisher, entrepreneur, and a highly sought after conference speaker in churches, business, political and educational fora. He has preached in over 30 countries including Nigeria, Ghana, Benin Republic, Liberia, Namibia, South Africa, Canada, USA, Jamaica, Turkey, Holland, Kenya, United Arab Emirates, India, Burkina Faso, Ivory Coast, Wales, and Scotland.
His Christian ministry has been featured severally on mainstream media as he serves as an adviser to politicians, mentor to sportsmen and women, an educator, church planter, revelational teacher, best-selling author of 19 titles, and counting – including the trilogy "Great Britain Has Fallen; Awake! Great Britain; and Great Men and Women That Made Great Britain Great", which were not only launched in Westminster but were reported by the mainstream media.
He has sat on several boards, including ACEA and Children in Crisis, founded by Sarah Ferguson, the Duchess of York. Pastor Wale not only oversees a network of churches, but he also provides oversight to many ministers and ministries. A graduate of Spurgeon's College UK, his overriding passion is to preach the whole gospel to the whole world.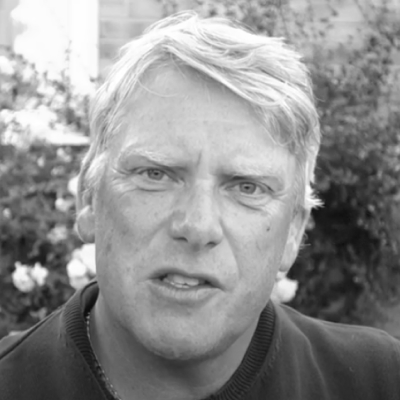 JEFF WYATT
Jeff is a Political Activist and businessman from Milton Keynes...
Jeff is a Political Activist and businessman from Milton Keynes with a background in motorsports where his Father helped build the famous vehicle bridge over Silverstone Grand Prix circuit .
 Jeff had a glittering career racing supercars and winning some high profile races including The Nürburgring 24 hour class race.
He approaches his politics and Free Speech issues at the same speed as the supercars he races !
 Fearlessly standing up for our rights and freedoms ,he was one of the first people arrested and detained under COVID legislations .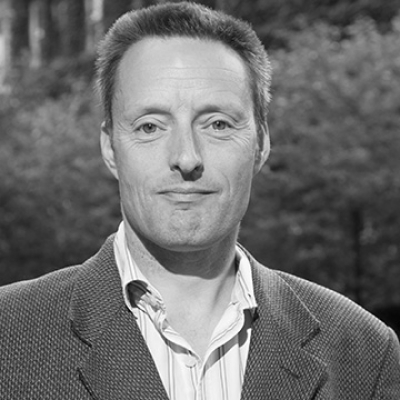 DR NIALL MCCRAE PHD
Niall is a lecturer in mental health , his publications include...
Niall is a lecturer in mental health , his publications include several books and journals on psychiatry and mental health care . A dedicated and vocal Brexit supporter and Free Speech campaigner ,  contributor to The Bruges Group , Unity News Network , Gateway Pundit , The Salisbury Review and The Light
Nialls latest book , co written with Robert Oulds Moralitis, A Cultural Virus: Amazon.co.uk: Oulds, Robert, McCrae, Niall: 9781838065829: Books
Follow Niall on Gab @Dr_Niall_McCrae